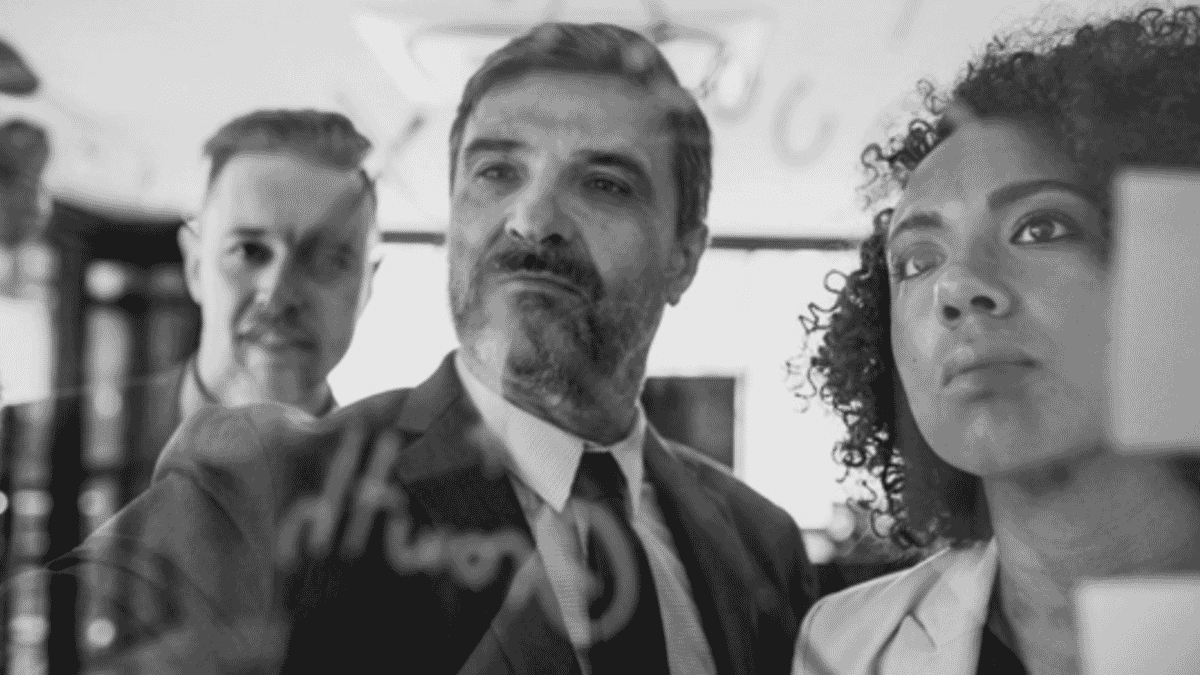 Change Management: 5 Key Steps to Success
You've been tasked to oversee the rollout of a major company initiative. Congrats! But where to begin? Implementing change successfully takes a high level of commitment and cooperation. The effort and resources required to complete a successful change might surprise the uninitiated. No matter how big or small of a change, or organization, successful implementation of change management leans on these important steps:
1. Investigate Your Company's Needs and Target the Key Players
First things first, identify the company's needs. Typical HR needs might include changes in:
Employee rules and guidelines
Talent acquisition processes
New company systems
Management of the bottom line
Companies in need of a human resource solutions can benefit from change management strategy as well. You've probably heard of SWOT analysis (Strengths, Weaknesses, Opportunities, and Threats) to identify where a company stands in the marketplace. This method is also beneficial when evaluating internal opportunities.
Pinpoint key players in your organization as early as possible. Know who to turn to when a weaknesses are identified to create a less reactive state of business. Key players can consist of a wide range of roles throughout the organization, including executives, managers, supervisors, HR, etc.
Establish one or a few individuals who will represent areas or departments throughout the company. These members will provide you with valuable feedback across all employee groups through your rollout.
2. Build Out a Change Management Vision and Roadmap
After you've identified organizational weaknesses and targeted your group of "change ambassadors", begin clarifying your vision for change. Your change ambassadors will be involved in the planning and rollout of the solution. Lean on this team to plan and document the process and progress.
Don't forget to document. There will be many activities happening simultaneously, so tracking progress and accountability will be the key to managing all the moving parts. Smartsheet is a great example of a tool for project tracking. Whatever system you choose, the goal is to have accurate documentation.
Ensure all of your key players have a clear role and understand their responsibilities. Note the start and end dates for each task and keep lines of communication open. Giving an end date for tasks is essential for tracking milestones and holding the task owner accountable for their responsibilities. It's easy to say something will be done. Having a plan with landmark goals to support change management further.
Though it's important to set project deadlines, maintaining a degree of flexibility is also important. Padding your tasks with some extra time to account for worst-case scenarios will help provide the most realistic project roadmap.
3. Communication
Change is impossible without communication. In fact, lack of communication or ineffective communication is the #1 reason change management goes wrong. Building communication guidelines into your overall change management plan is extremely important to the success of your plan. Make sure employees and leadership understand the impending change and know what they need to do to prepare. Your team will want to know how their role will contribute to this change and when the change will take place.
Your "change ambassadors" shine the brightest here. Since you have designated a representative for each area, they will know ahead of time what is down the roadmap. Communication between them and their area employees allows familiarity and confidence in an open forum. This openness allows the ambassador to relay any positive or negative feedback to you. Knowing the immediate feedback from the teams involved will allow you to pivot. For example, gaps in planning can be immediately remedied with feedback from the team.
4. Invest in Employee Training
For most change initiatives, a simple communication campaign will not do. Providing training or visuals of what to expect is a crowd pleaser. A best practice is to create manuals and ensure access to helpful documented resources.  It also takes the load off you and your change ambassadors when the progress of adopting change can be supplemented through self-service references.
Depending on the department, the method of rollout could vary. Change ambassadors may suggest an appropriate method of training that is conducive to their group. For example, the change will affect remote employees differently than on-site employees. Therefore, the approach to training should be adjusted accordingly. Let's say a company-wide time and labor solution is being implemented. Hourly workers and salaried workers will be affected differently.
5. Lead by Example
Out of all change management steps, leading by example is possibly the most challenging. As an individual, you may be 100% on board and ready to adopt the initiative but, encouraging a group of people to adopt the change is what likely brings you to this article. The change ambassadors that we identified at the beginning have the toughest job. They are not only in constant communication with you and their departments about the upcoming changes but also must be the Cheerleaders of Change. The plan for success is greatly disrupted the moment an appointed change ambassador shows disdain towards the solution. Make sure your change ambassadors are on board and are not sabotaging your efforts from within.
So, what should you do if you do not have total buy-in from change ambassadors or affected groups? It's crucial for those involved in communicating the change to understand all potential downfalls that could occur. Impress upon the ambassadors that their actions have consequences. You might use sticks and carrots here. Place accountability on them to stay on course. Finding a way to emphasize the positive reasons for the change is helpful. Remember that from the perspective of the employees, the short-term pain of change must impact long-term goals. So, tell them what the goal is. Rewarding employees for actions that support the change will help push the masses to actively participate.
The next time you take on change management leadership, be sure to keep these key factors in mind.
Tags In