find your perfect
employee in

get matched with the Talent you need
today with pēpəlwərk, using our
all-in-one recruitment and HR platform.
pēpəlwərk uses intelligent automation
technology to match your job openings with
the skills and expertise you require, saving you
from having to sift through piles of resumes.
Register today and get
5 free job posts
Create an Employer account today and get:
> 5 free job posts
> intelligent skills-matching software
> a self-service portal to view & manage your matches
> only pay for your job posts when we find you a match
we're committed to delivering quality candidates - identifying the right talent to help you grow your business.
why pēpəlwərk is different
pēpəlwərk is the matchmaker of the job market. We match employers to the next generation of job seekers, using automated skills-matching technology.
The software uses 16 points of criteria to assess candidate suitability. Once we've found your matches, swipe right to initiate the interviewing process or swipe left to remove a match
how pēpəlwərk finds your match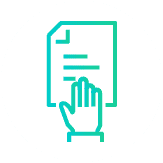 Our system searches for possible candidates against your skills and experience criteria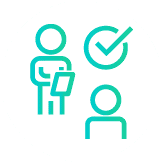 The possible
matches are
evaluated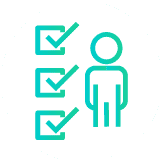 We test the
candidates in each
required skill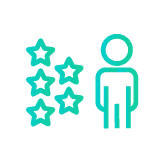 We vet and
verify each
candidate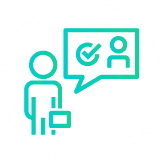 You only see the candidates that match your exact criteria
why use pēpəlwərk for
j
o

b posting?
Introducing a new way of hiring for the modem era. With pēpəlwərk, we don't give you resume dumps. We introduce you to job seekers in a streamlined way that's focused on specific skills and expertise.
pēpəlwərk is much more than just a job site.
We become a partner for our employers.
Behind the technology, pēpəlwərk has a team of highly-experienced recruiters and HR specialists who have hired talent across every industry you can think of!
pēpəlwərk benefits:
skills-based job matching
reduce your candidate search time
direct hire environment - cut out the middleman
unlimited matches per post
no more job boards, resume dumps or agencies
no pay-per-click - only pay when you receive a valid match
pēpəlwərk tools:
an integrated applicant tracking system
skills testing and assessment capabilities
meeting and call scheduling
video interviews
management dashboard for process visibility and reporting
No implementation or integration fees
take a look at our explainer video to get a preview of the platform.
w
e

have candidates ready to be matched to your job openings
let us match you with the next generation of employees. our modern recruitment solution uses laser-focused technology to identify quality matches for your job posts, helping you to find the talent you need today.
can't compete with the budgets and resources of larger enterprises? no problem. pēpəlwərk is a leveler for businesses. You don't need to throw huge sums of money at recruitment agencies to generate a high volume of candidates - we only match you with quality talent and, remember, you only pay when we make a match!
once you receive matches for your job posts, that's not the end of the story. We give you the tools to assess candidate matches quickly and efficiently, schedule meetings or video interviews, and manage your hiring environment with a user-friendly dashboard.
get set up in minutes and enjoy our full range of tools. pēpəlwərk's self-service portal is so easy to use and there are no implementation or integration fees to worry about.
what are you waiting for?